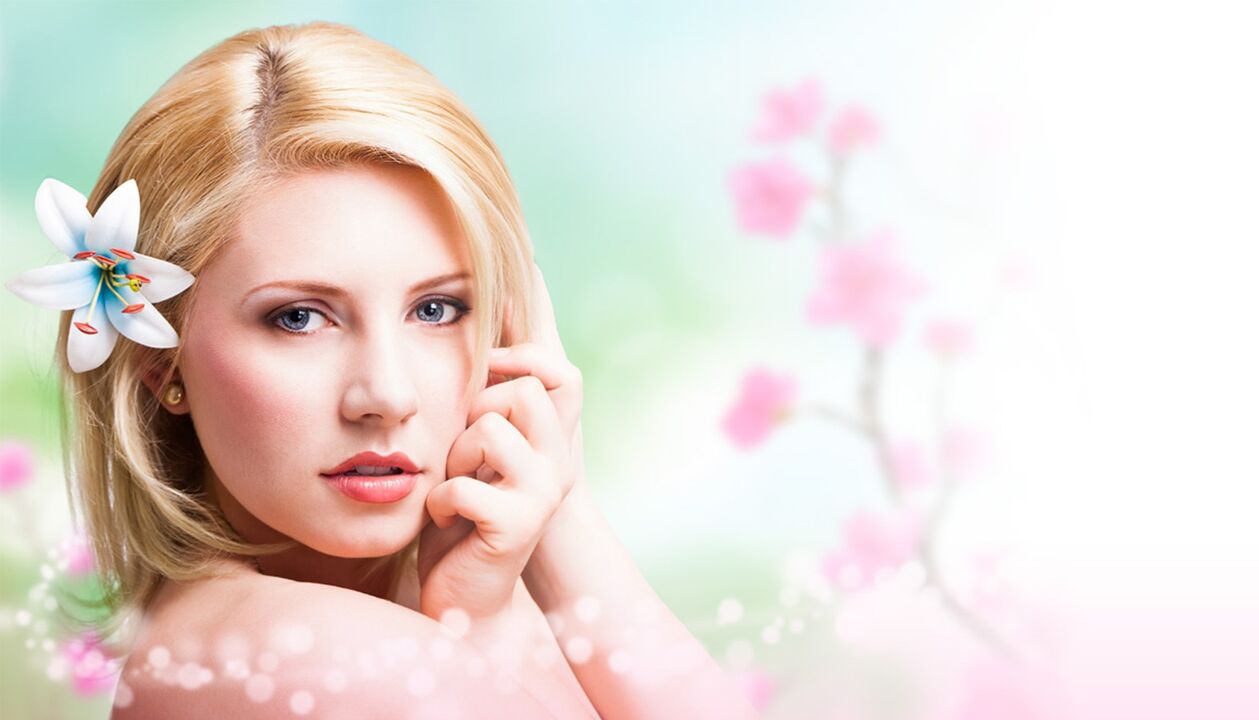 The desire for a perfect look is common to all connoisseurs of beauty. Time passes, eras change, and with them - ideas about fashion and models of perfection.
And no matter how capricious it is for us today — whether seductive, puffy brunettes glow on the front pages of magazines, or thin blonde blondes take their place again — every woman wants to feel really beautiful and desirable, no matter the oddities of stubborn fashion.
What is the essence of real female charm? The secret of modern beauties is simple: a well-groomed, stylish look, healthy skin, shiny silky hair, elegant manicure and the latest skin rejuvenation procedures inspire self-confidence in every woman and attract captivating looks.
In fact, modern cosmetology and medicine can work a real miracle, literally turning women into beauty in a matter of hours and turning minor appearance flaws into spicy benefits.
Neglect is now seen not only as a manifestation of disrespect for one's own appearance, but almost as a sign of bad taste. This is understood even by modern men, who increasingly visit beauty salons to create a respectable image of a successful person, as well as adolescents who strive to get around the unpleasant stage of "ripening" their skin as soon as possible.
Nowadays, aesthetic medicine is constantly evolving: a lot of skin care products appear every year, and beauty salons delight their customers with new, more effective procedures. What are the known procedures for rejuvenating the facial skin? Which of the modern methods are the safest and most effective?
These issues are very topical today. In the modern world, there are many ways to remove the first signs of aging from the skin, to remove age spots, irritations, rashes and other defects, to make the skin more supple and fresher. Natural cosmetics are used for this purpose - the most effective with carrots and plenty of cosmetic products, ranging from balms, creams and masks, to laser or mesotherapy treatments and even plastic surgeries.
But sometimes home care is not enough and women tend to perform facial rejuvenating cosmetic procedures in salons. The most popular procedures today are:
1. Chemical exfoliation of the face
The point is that the facial skin is exposed to chemically aggressive substances such as fruit acids. By removing the upper layers of the epithelium, regeneration processes are activated - young, new tissues are formed and wrinkles disappear. This procedure is quite painful.
You can use it to even out skin tone, get rid of acne marks, age spots and small scars.
2. Mesotherapy
This procedure is offered in beauty salons or aesthetic medical clinics. Special mesotherapy cocktails are used to treat and rejuvenate the skin, which are injected under the skin with a thin needle. The composition of such mixtures is selected on a purely individual basis depending on the needs of the skin - they may contain caffeine, vitamins, hyaluronic acid, collagen and elastin molecules.
Thanks to modern developments, rejuvenating procedures such as facial mesotherapy are now available. Thus, with the help of a compact facial massager - a unique complex of 5 methods for the care of the skin of the face, neck and décolleté, first-class care can be provided, as well as the activation and improvement of effectiveness and efficiency. cosmetics. Wrinkles will be less noticeable, skin tone and elasticity will increase, and the amount of collagen in the skin will increase. And hair mesotherapy helps you cope with hair loss problems quickly and effectively and improves your condition without leaving your home.
3. Photo rejuvenation
With this technique, it is possible to tighten and restore the skin in the shortest possible time and practically without a rehabilitation period. Exposure to light rays, heating the deep layers of the dermis, contributes to the immediate tightening of the skin. Photorejuvenation eliminates wrinkles, age spots, veins and other archibs.
These are the best, most effective procedures for rejuvenating the facial skin. After all, specially selected medications help solve a woman's specific problem: they normalize blood circulation, hydrate the skin, give elasticity, and solve the problem of acne. Choose the best for yourself!